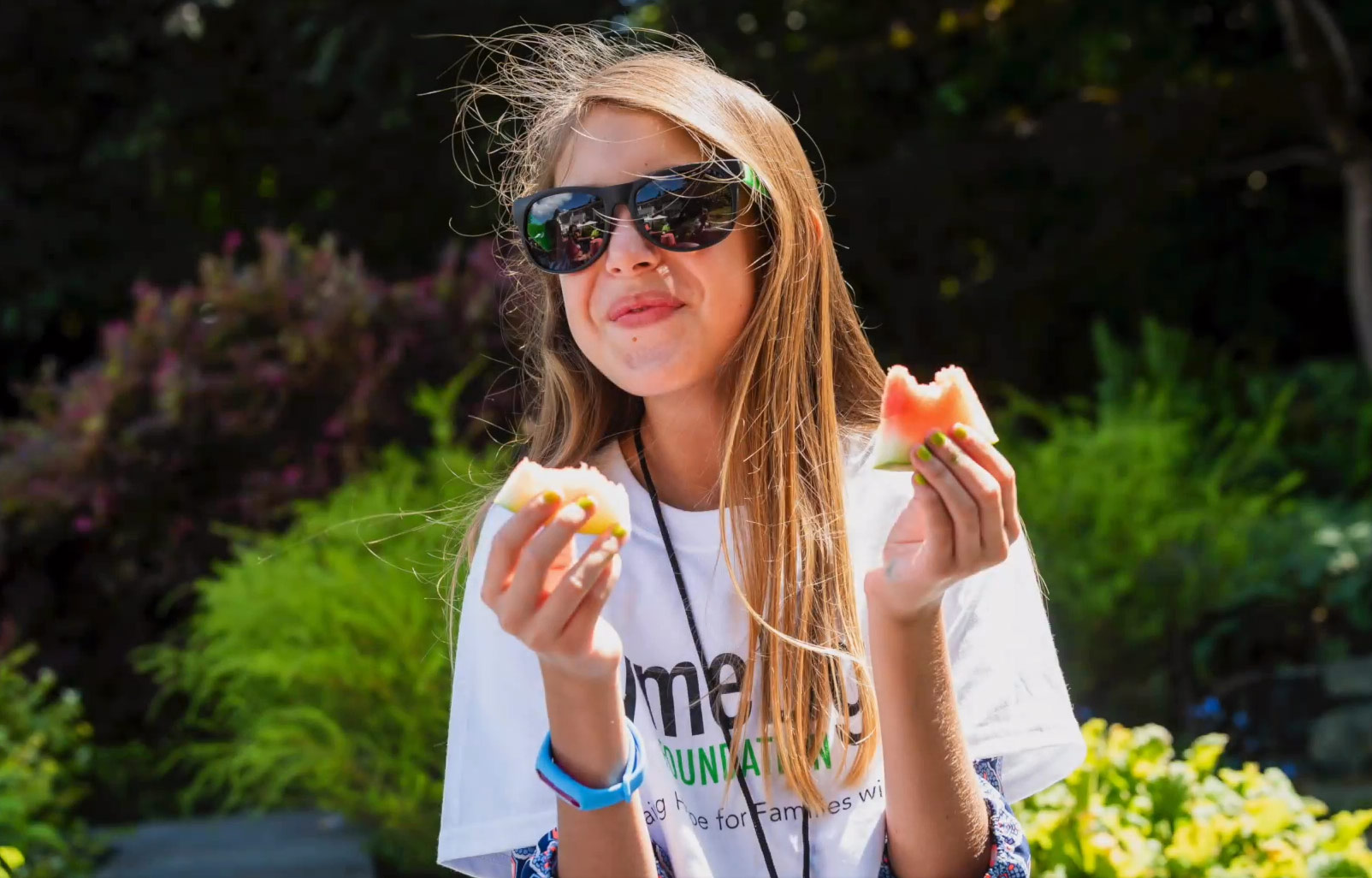 Click here to watch the Madelyme – My Story Video!
In June of 2012, we visited a petting zoo in the Florida Keys. The next night, we ended up in the ER with a rash that would overtake Madeline's body. The doctor administered medication and sent us home. He said it could be from the palm tree she climbed the evening before and told us to stay away from palm trees and products that contain palm oil.
Fast forward four years later when Madeline would begin to experience excruciating pain in her knees. We thought it was growing pains and tried to take care of it with warm baths, massage and OTC medications. The pain worsened and she became fatigued all the time. This was very abnormal for her and I knew something else was wrong. After two separate doctor visits and a lot of lab work, she was diagnosed with Epstein Barr Virus and told "to rest." Something did not sit well because she had been "resting" for 18 months. I knew my baby was sick.
A good friend of mine approached me with the possibility of Lyme Disease. She and her daughter were both in remission and she recognized Madeline's symptoms. She encouraged me to get an iGenex test and seek out an LLMD (Lyme Literate Medical Doctor). I did, and two of the bands came back ++ (double positive). I immediately made an appointment with a doctor in Orlando and off we began on our Lyme journey.
Finally, in June 2018, Madeline was officially diagnosed with Lyme as well as Chronic Epstein Barr and Chronic Mycoplasma. She remains under his care and we are still trying to piece together the puzzle of Lyme and treat the many co-infections associated with these horrible diseases. Unfortunately, insurance does not cover the treatment of Lyme and many children and adults are suffering.
Madeline was grateful to receive a grant from the LymeLight Foundation which allowed her to continue treatment. Inspired by this, Madeline wants to help others with the costs of treatment and eventually raise funds for service dogs for kids with Lyme. Join us on our journey! In May 2019, Madeline was diagnosed with Lyme (Borrelia burgdoferi), Bartonella, Mycoplasma, Chronic Reactive Epstein Barr Virus, Coxsackievirus, and Ehrlichia so the journey continues! ( Becca Hill's wonderful story is reprinted here from Madeline's Facebook page called MADELYME. Please support Madeline and her family on Facebook! )